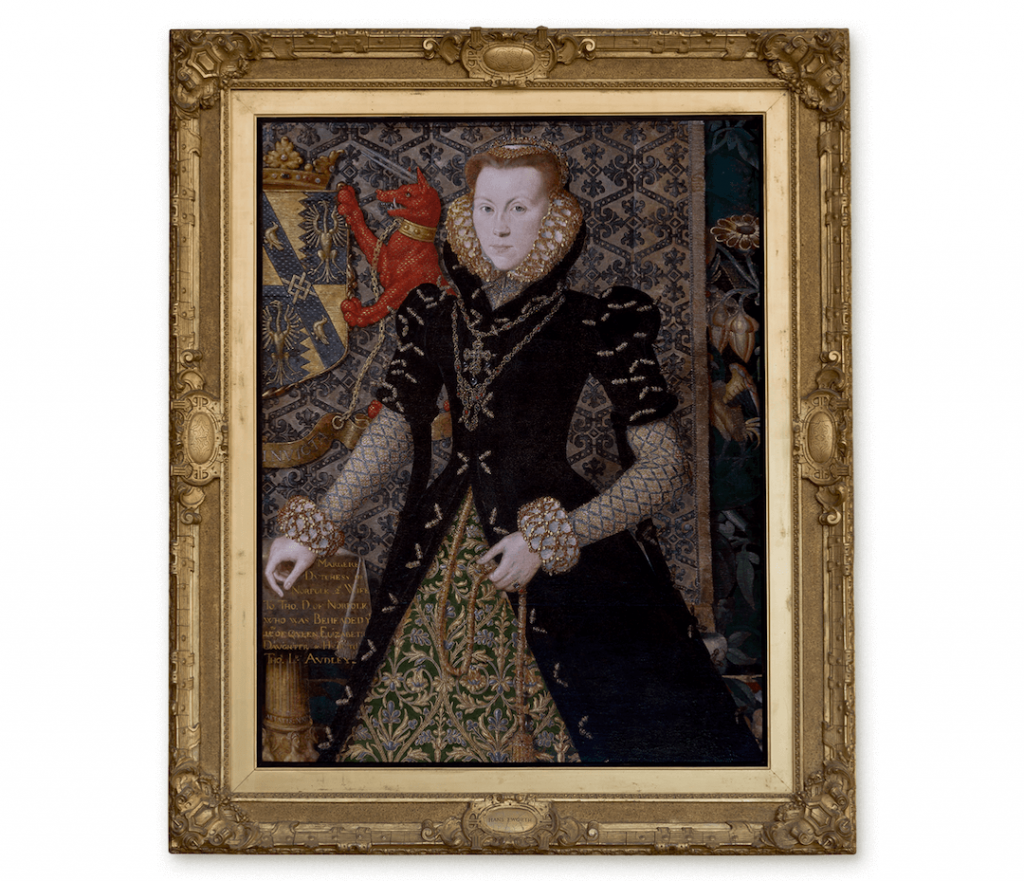 Sir John Griffin Griffin, 1st Lord Braybrooke, was bequeathed chattels belonging to his aunt, Elizabeth Griffin, Countess of Portsmouth. In addition, he purchased a large number of additional works in order to embellish Audley End. He purchased portraits of English monarchs and members of the Howard family connected with Audley End.
These included the portrait of King George II by Robert Edge Pine, painted in 1759, said to be the only portrait of the King painted in old age, on view in the Dining Room at Audley End. His taste was varied and he purchased Italian landscapes and classical pictures, genre scenes, Dutch and Flemish landscapes and maritime pictures. In 1773, at Christie's, he purchased The Shore at Egmond-aan-Zee by Jan Josefsz Van Goyen for 20gns, on view in Lord Braybrooke's Sitting Room. Sir John also commissioned William Tomkins to paint six views of Audley End and its gardens for his London house. He was given the important portrait by Hans Eworth of Margaret Audley, Duchess of Norfolk, mother of the first Earl of Suffolk the builder of Audley End, painted in 1562.
---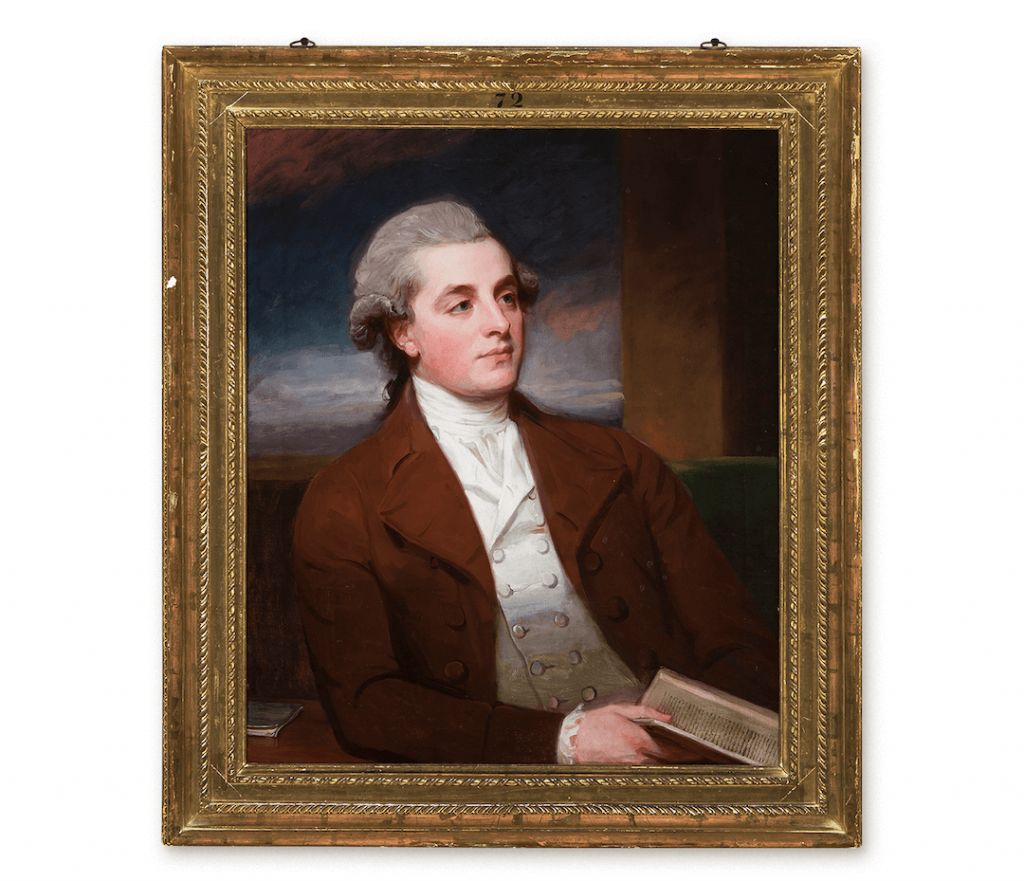 The 2nd Lord Braybrooke, Richard Neville, came from Billingbear, a house in Berkshire where his ancestors had lived for generations. He inherited pictures and family portraits of the Neville and Grey families and purchased works in Italy while on the Grand Tour.
Some of these pictures were brought to Audley End in the early 19th Century and some in the early 20th Century. Among them are the portraits by Sir Peter Lely of the Grey family which are on view at Audley End on the South Landing.
---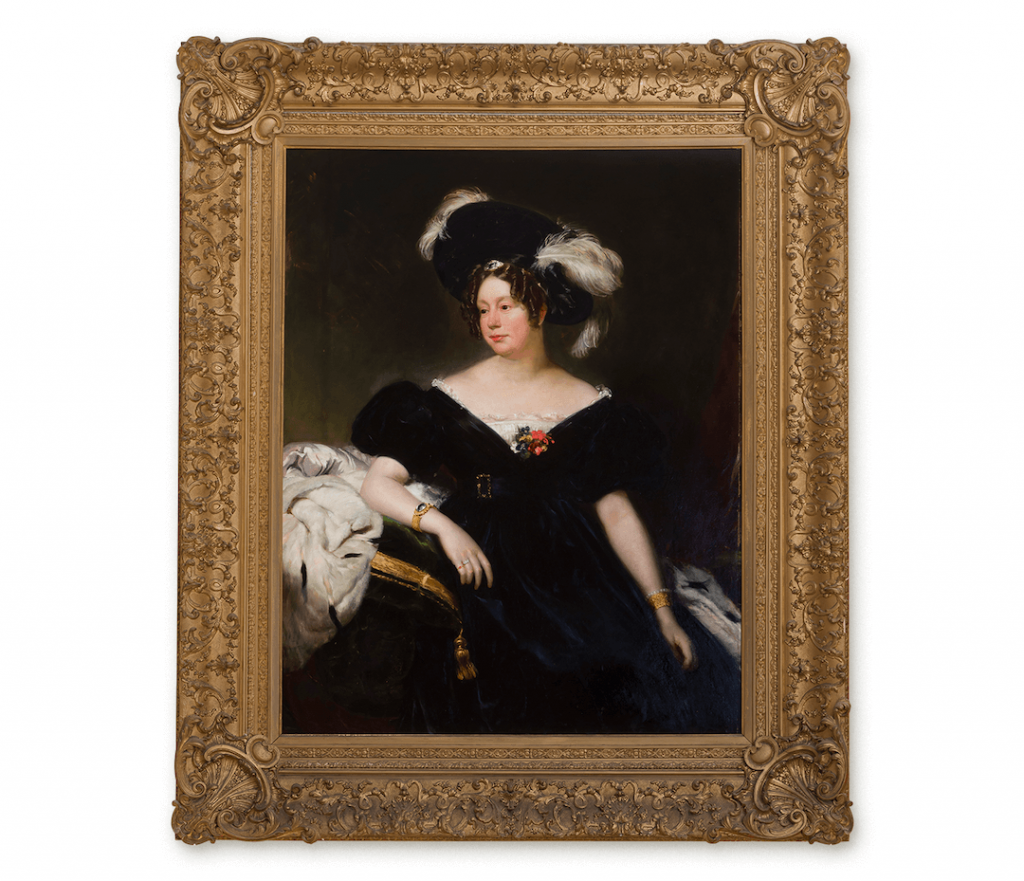 Richard Neville, 3rd Lord Braybrooke, married Lady Jane Cornwallis, eldest daughter and one of the co-heirs of Charles, 2nd Marquess Cornwallis.
Many portraits came from her family, either from Brome Hall in Suffolk or Culford. In the Dining Room at Audley End hangs the portrait by Sir William Beechey of Charles Cornwallis, 1st Marquess Cornwallis in Garter robes, Lady Jane's grandfather.
---